Virtual & Face-to-face Classes | Bilingual Classes Only in Fall and Winter
Our Institute Offers Everything You Need To Succeed As A Professional Tax Preparer
134 Grand Ave.
New Haven • Connecticut, CT 06513​
My profession is my passion, I love helping those who need it, so it is a pleasure and an honor to work with you ...
Basic and Intermediate Tax Preparation Course
VIP First Choice Tax Pro Course
➢ Includes everything from the complete basic course ($ 700)
➢ Unlimited Professional Tax Preparation Program with access to:
- Years 2021, 2020, 2019, 2018 and 2017
- All the states.
- Virtual office.
- Customer service (English and Spanish).
- Portal for your clients.
➢ Mentoring to obtain:
- Request for bank certification and to be able to offer a visa
- Direct deposit.
- Cheque a sus clientes.
- To be able to offer that the bank take the money from the tax preparation of the refund upon approval.
- Mentoring for EFFIN, PTIN
- Business registration.
➢ 6 Credits for the use of mentoring in tax season. (click here to buy more)
➢ Schedule C = Small Business Income, Subcontractors, Self Employed, and Cash Income.
➢ You will learn how to maximize the refund to your clients in a fast, professional and legal way.
➢ Schedule E = property rental income for tenants (Landlords) and airbnb owners
➢ Becoming a Registered "RTRP" Tax Return Preparer
➢ Determine the taxpayer's marital status and eligibility for extensions
➢ Accurately calculate a taxpayer's refund or balance due
➢ Determine a taxpayer's eligibility for credits and deductions
➢ Advise a taxpayer on tax planning strategies
➢ Report income and deductions accurately for a taxpayer
➢ Schedule A (Itemized Deductions)
➢ Experienced and inexperienced tax preparers
➢ Business owners
➢ Rental Income
➢ Office managers
➢ Bookkeeping
➢ Accountants
For the complete Basic Tax Preparation Summary, prior tax knowledge is not a requirement to take the course.
We guarantee 100% the security of your data and files that are shared with our online software. This way you can speed up the process. Thanks for trusting us...
Taxes online! Easy, safe and at your convenience
We offer you the ability to get the software you need to start preparing your taxes, and your clients', today! Including that your clients can register to upload documents, photos and everything you need to complete the tax process. In addition, they can apply a digital signature when verifying their taxes from anywhere in the United States.​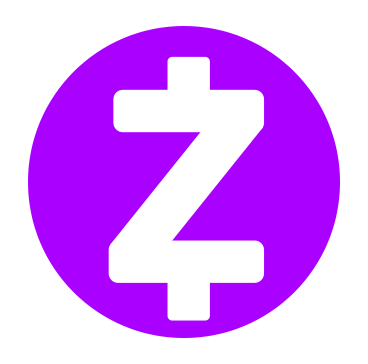 ➢ Collect taxpayer information and interview the taxpayer
➢ Tax Preparer Responsibilities
➢ Other taxes and penalties to the taxpayer
➢ Exemptions and dependents
➢ Extensions
➢ Electronic filing
➢ Submission status
➢ Submission status
➢ Itemized deductions
➢ Adjustments to income
➢ Business income
➢ Identity Theft
➢ Income
• Free electronic filing
• Unlimited 1040 program
• Integrated Corporate Program
• All the states
• Comprehensive depreciation module
• Unlimited technical support
• Paperless office solution
The desktop application is comprehensive tax software for individuals, corporations (1120, 1120S, 1065, 1041,706,709, 990, and 5500), and all states. It has the ability to electronically file anything that can be. The most impressive part of our program is not the hundreds of forms we support, but the intuitive design that enables preparers of all levels to prepare tax returns efficiently and accurately. There is so much to talk about that we should show you!
Comprehensive Tax Software for Desktops
• Quick Reference: Easily find clients, check return status, and access customer data with an easy to access interface that makes search and reference quick and easy
• Paperless Office: Running a paperless office is essential in the digital era. Our software pairs allows you to capture signatures, store, and deliver documents
• Client Retention: Our software offers a reporting tool that allows you to quickly build mailing lists, extract client emails and identify clients that have not yet returned during the season
• Rejected Returns: Staying on top of your rejected tax returns is very important, so our software makes it obvious and easy to access. The program takes out all the guess work as to why a return was rejected and provides a very clear definition of why the IRS sent it back for faster resolution.
Make an appointment with one of our support staff and get a free demo of the software.
Professional tax software created by and for tax preparers. Prepare local, state and federal 1040 tax returns
Get your customers your refund faster and get paid sooner. We partner with most banks in the industry to make registration easy in seconds.
It enables your clients to send their tax information securely without having to set foot in an office.
Professional tax software created by and for tax preparers. Prepare local, state and federal 1040 tax returns
$100 Discount - Promotion cost for purchase before December 31, 2021​
Single price for our students.
Extra cost to add the option to work with corporations.
How to Request and Maximize Income Credits Due (EITC) and Dependent Credits (CTC)
IN ALL STATES AND PUERTO RICO
¿Who can benefit from this course?
¿What will you learn in this course?
We help you obtain your PTIN, EFFIN, ERO and Banking Products certification.
You are not required to have a social security or work permit to take this training.
Annual Filing Season Program (AFSP)
Obtain your "Record of Completion" and complete your IRS required Continuing Education hours - 18 CE hours
The AFSP Program must be completed by December 31, 2015
Latino Tax Pro is an IRS approved Continuing Education provider
Your education report is entered and sent to the IRS.
AFSP Seminars include the AFSP Exam (100 questions) online, unlimited attempts until December 31st.
GET CREDIBILITY
The AFSP Registry will show your clients that you are a tax professional with up-to-date studies and knowledge of current tax law.
You can differentiate yourself from preparers who do not update their knowledge.
* Select the yellow buttons to subscribe to the corresponding courses.
Mentoring to get Effin, Ptin and business registration
LET'S TEACH TO FILL OUT THE FEDERAL FORM 1040
More Advantages of being Part of First Tax Preparation Software
*Promotion Code: PROMODEC22 *​
*Ask me in classes for the coupon *​